Web Intelligence (WebI) is SAP's self-service tool
This tool allows users to run reports and create dashboards from a universe with an intuitive interface. A universe is a logical layer (a business representation of data) that can be created by pre-joining database tables and views and logically mapping data elements to objects using Business Objects Universe Designer. Via a universe, business users and analysts can use Web Intelligence to query the database without having to understand the technical complexities of the underlying data model. Thus, users can run self-service queries to create their own reports and perform their own data analysis.
The sources used for OHIA-developed Universes are the Clarity and Caboodle Databases.  Data entered into CareConnect is first stored in the Chronicles database and then copied from to the Clarity and Caboodle databases each night using an extract, transform, and load (ETL) process.  Therefore, the Clarity and Caboodle databases contain data that is one day behind the data in CareConnect.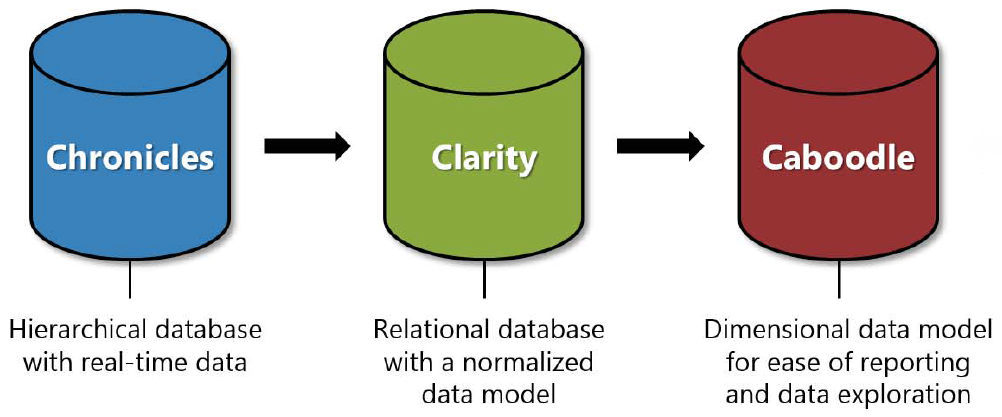 Users can access OHIA-developed Universes and Webi Dashboards through an online portal called InfoView. 
To request access to InfoView, please contact your department authorizer.
To be trained on using InfoView, please sign up for CLINRPT with the CareConnect Training Team.
To request access to a specific OHIA-developed Universe or Webi Dashboard, please open a service request in Service Now.  Please specify in the ticket that is should be assigned to OHIA Reporting.