Data entered into CareConnect is first stored in the Chronicles database. Reporting within Chronicles (Reporting Workbench) is most useful when searching for real-time, actionable data.
When reporting on data over a long period of time or data that has a more analytical, retrospective view, you will need data from the Clarity database. Data is copied from the Chronicles database to the Clarity database each night using an extract, transform, and load (ETL) process.  Therefore, the Clarity database contains data that is one day behind the data in CareConnect.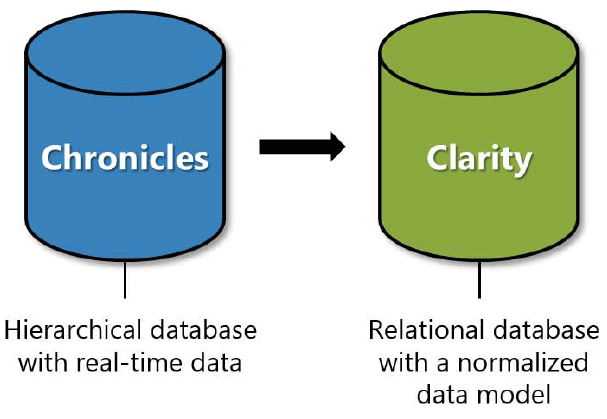 Clarity reports are created using an application called Crystal Reports which was developed by SAP Business Objects.  Crystal allows developers to create complex reports with presentation-quality content that pull data from the Clarity database.
Crystal Reports can either be scheduled to run automatically or accessed on demand.  Scheduled reports can be emailed to a Mednet email addresses or dropped into an encrypted network folder.  On demand reports can be accessed from an online portal called InfoView.  InfoView allows users to run published Crystal Reports on demand using parameters specified by the user.
To request access to InfoView, please contact your department authorizer.
To be trained on using InfoView, please sign up for CLINRPT with the CareConnect Training Team.
To request a new Clarity report to meet a specific reporting need, please open a service request in Service Now.  Please specify in the ticket that is should be assigned to OHIA Reporting.